Are you unhappy with the look of your teeth? Composite bonding is a cosmetic solution that can help improve your smile. In fact, composite bonding offers you the opportunity to change the appearance of your smile in a non-invasive way that is both effective and affordable. This blog post will cover some basics of composite bonding, as well as how it can improve your smile.
What is Composite Bonding?
Composite bonding is also sometimes referred to as dental bonding or cosmetic bonding. Like its name suggests, this procedure bonds composite resins, the same material used for dental fillings, to the surface of the teeth to improve their appearance.
Composite resins are made of glass ionomers and other ingredients, so they bond directly to the enamel seamlessly and do not require the use of dental adhesives. Another major benefit of composite resin bonding directly to the tooth is the fact that this significantly limits the need for enamel modification. In fact, many dentists do not need to even use the drill when performing composite bonding.
Composite resins are also highly customizable and can be colored to match the exact shade of your teeth or colored to slightly lighten your teeth. As composite resin is applied to the teeth as a soft putty, it can also be sculpted to match or alter the surrounding tooth structure. This is why composite resin can be used for tooth-colored fillings, as well as for composite bonding.
What Composite Bonding Can Do for You
Composite bonding can be used to improve the appearance of many different types of cosmetic imperfections. Most often, composite resin is used for restoring decayed teeth with tooth-colored fillings; however, it also has some other applications as well. For example:
Composite resins can be sculpted to create a more uniform shape to teeth that are worn, slightly misshapen, or uneven in size
Composite resin can be used to repair small chips or cracks in the enamel
Composite resin can be used to fill in small gaps between the teeth
Composite resin can be used to conceal stains
Composite resin can be used to conceal exposed tooth roots to decrease tooth sensitivity
Composite resin is an affordable alternative to other cosmetic procedures that are often more expensive, invasive or risky. The results of composite bonding can also last for several years before needing replacement. Many people also find composite resins much easier to work with than dental veneers because they do not require enamel modification, are easy for your dentist to work with, and can be applied in just one visit.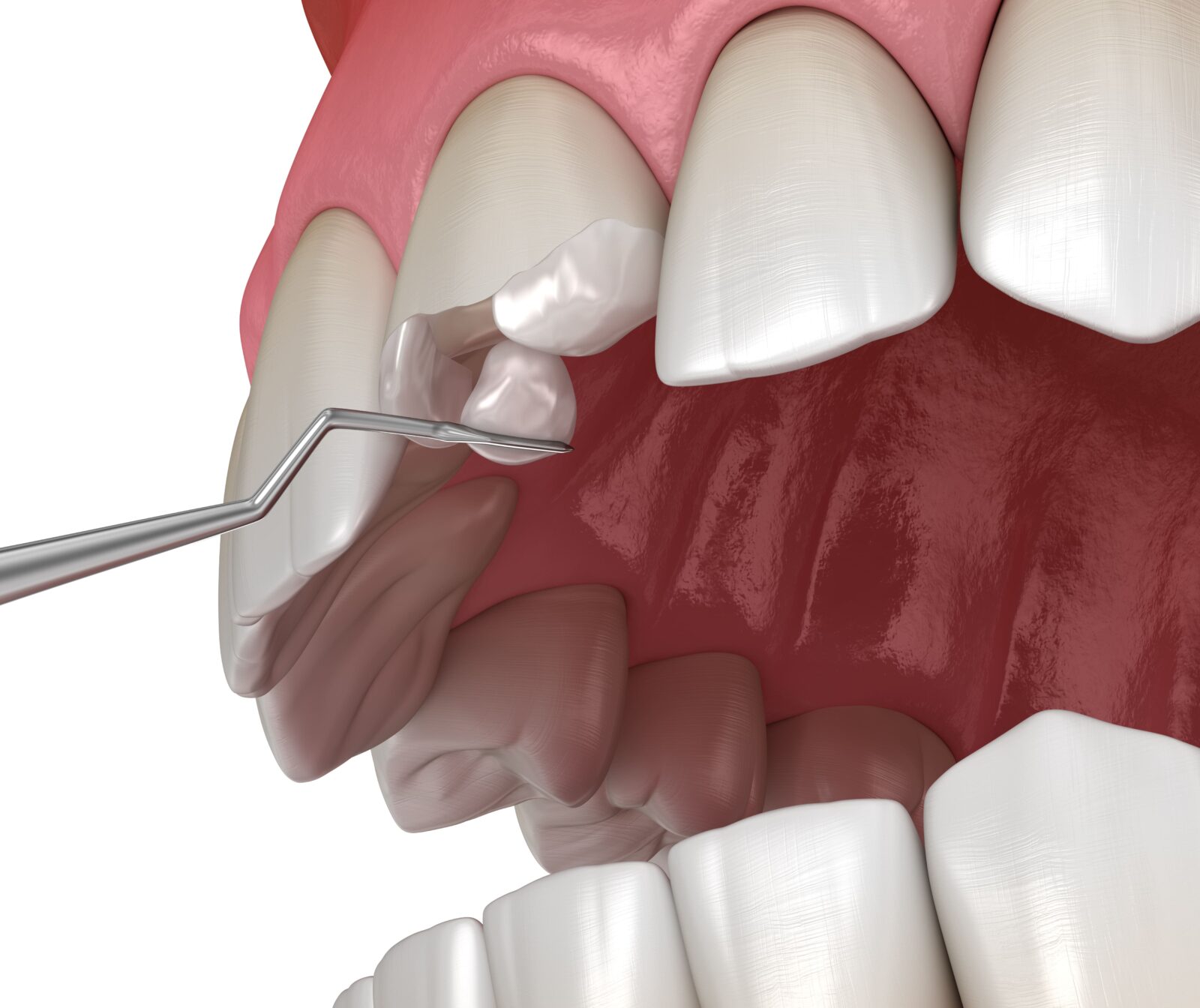 How is composite bonding performed?
The composite bonding procedure takes just one appointment because composite resin does not require any shaping or preparation beforehand like other types of dental restorations do. Additionally, composite bonding is considered a direct restoration, meaning that it can be entirely fabricated inside of the mouth. The process is done by placing composite resin around the treatment area, shaping it as desired, and using a special light to harden it in place. The final layer is then polished to give it a natural appearance.
Caring for Your New Smile
Luckily, caring for your new smile is just as easy as the composite bonding process. You will simply need to care for your smile as you would your natural teeth. This means brushing twice a day, flossing daily, and visiting your dentist once every six months for a cleaning and dental exam. To prevent damage to your natural teeth and/or teeth that have been bonded, you should also avoid grinding your teeth, chewing on pens or ice, and biting your nails.