Dental crowns are an effective procedure in dentistry that can restore and replace the tooth without needing extraction. However, traditional crowns typically take several weeks to fabricate and design. Same-day Cosmetic crowns cut out laboratory waiting times, helping you save money and time within a single visit. Same-day dental crowns can also reduce any anxieties you face with dental treatment and can be combined with our sedation options to help you care for your smile without stress or worry.
Did You Know?
Porcelain crowns are popular because they resemble your natural teeth while also being highly durable and stain resistant. Having a porcelain crown placed will result in a natural-looking and long-lasting smile.
The Same-Day Cosmetic Crowns Process at Sedation Dental Care
Our same-day dental crowns are produced through the CEREC system, which allows our dentists to produce ceramic dental restorations using computer-assisted technology, including 3D photography and CAD/CAM. With this system, your teeth can be restored in a single sitting, and multiple ceramic materials can be chosen to allow us to prepare crowns, veneers, onlays, and inlays without waiting.
As a chairside procedure, the CEREC system works with infrared cameras to take optical impressions of your teeth in real-time and contains 3D software that allows us to design your restoration quickly and reliably. When choosing same-day dental crowns, our team of dentists will work with you to make your procedure comfortable and painless.
Once you've decided on your CEREC crowns, we can repair and restore your teeth through the following steps:
Tooth Preparation: The first step of treatment involves preparing the tooth for your same-day crowns with anesthesia. During this step, our dentists can provide sedation options beforehand to help prepare you emotionally and physically for removing decayed and broken areas of the tooth.
Digital Impression: After the decayed or broken parts are removed, we will use the CEREC system to take digital impressions of your tooth. The intraoral cameras will take three-dimensional images of your tooth and put them on the CEREC computer screen, creating a 3D model of your tooth.
CEREC Design and Fabrication: Once the impressions are taken, our team will design the restoration using the CEREC 3D software to meet your specific needs. For same-day crowns, we will design your natural tooth, choose your tooth shade color, then place the ceramic block in the milling machine to complete the restoration.
Crown Adjustment: After the crown is fabricated, it's ready for fitting and adjustments. Our team will fit and adjust with temporary cement to make sure the tooth has a proper fit and bite.
Ceramic Tooth Bonding: After adjusting, it's time for the crown to be bonded to your tooth. The tooth model is polished and cemented with resin cement, fastening it to your tooth permanently.
After Treatment for Same-Day Crowns
Following your same-day crown procedure, our team will provide post-procedure care instructions to help your mouth heal and adjust to your new tooth. After your procedure, you may experience numbness for two hours, and tooth soreness and sensitivity may remain for several hours to days. Over-the-counter pain medications can be taken as directed, and patients can resume their regular diet but would need to avoid hot or cold foods when pain and sensitivity persist. Minor adjustments can be made if soreness and sensitivity persist for more than a week after the procedure.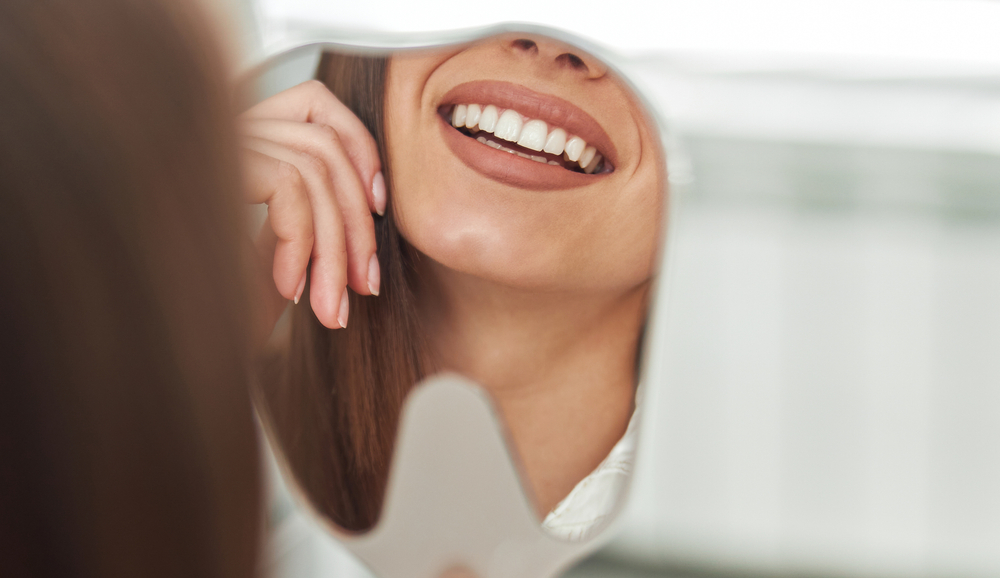 Frequently Asked Questions:
Am I a candidate for a dental crown?
You may be a candidate for a dental crown if a significant portion of your tooth has been damaged or decayed. Additionally, dental crowns are also commonly placed right after having a root canal. Finally, dental crowns are also used for cosmetic reasons, such as to improve the tooth's appearance or bite alignment. To determine if you are an ideal candidate for a dental crown and to find out the type of crown that works best for you, schedule a consultation with Sedation Dental Care at Raleigh Smile Center today.
What can I expect when having a dental crown placed?
Your expectations for having a crown placed will vary slightly depending on the type of crown you decide upon. With that being said, the procedure is relatively similar. For both traditional and same day crowns, you will first need to have the affected tooth prepared by removing any damaged or decayed tissue and then reshaping the remaining tissue. Then, a dental impression will be taken and either sent to our in-office milling machine or a dental laboratory.
At this point, the next steps will depend on the crown you chose. If you chose a traditional crown, then your dentist will place a temporary crown and you will return in 1-2 weeks to have the permanent crown placed. If you choose a same day crown, then your permanent crown will be fabricated while you wait and placed as soon as it has been completed.
Can dental sedation be used?
Yes! Dental sedation, also known as anxiety-free dentistry, is ideal for individuals who have dental anxiety, a sensitive gag reflex, or for those who simply want to relax during their dental procedure. Your dental sedation options include:
Valium
Nitrous Oxide
Oral & IV Sedation
General Anesthesia
At Sedation Dental Care, we focus on providing excellent oral care through gentle measures. We specialize in sedation dentistry options to make your dental care as comfortable as possible and give you a smile you can be proud to have. For more information, please schedule an appointment with our practice today to learn more about same-day dental crowns!